Gigi brings Theatre Erotica to Lollipop Lounge
September 25th, 2012
Posted in News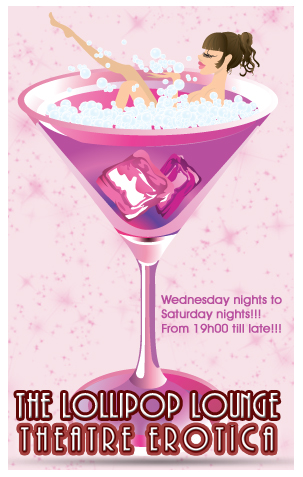 Gigi's just come back from a whirlwind tour of the stripclubs in Pattaya, Thailand and she's just BURSTING with new ideas!
In a recent interview, Gigi said "We are too proper! Girls going around a pole the whole night is boring me to tears … "
So Gigi is pleased to invite all her loyal (and new) Lollipop Lounge clientele to THEATRE EROTICA at the Lollipop Lounge.
This new section of the club will showcase the best in erotic entertainment with props that will leave you gasping for more.
"In your face and daring!"
Performed by the newest array of our beautiful, tittilating performers
THEATRE EROTICA will be open from 9pm Tuesdays to Fridays.